The SOHO life is more than just a lifestyle. It's an attitude, a way of thinking, and a community. The Sapphire collection at ICC is at the forefront of this exciting new way of living and working, and we're proud to offer our residents this unique way of life.
Why choose a SOHO life at Bombay Realty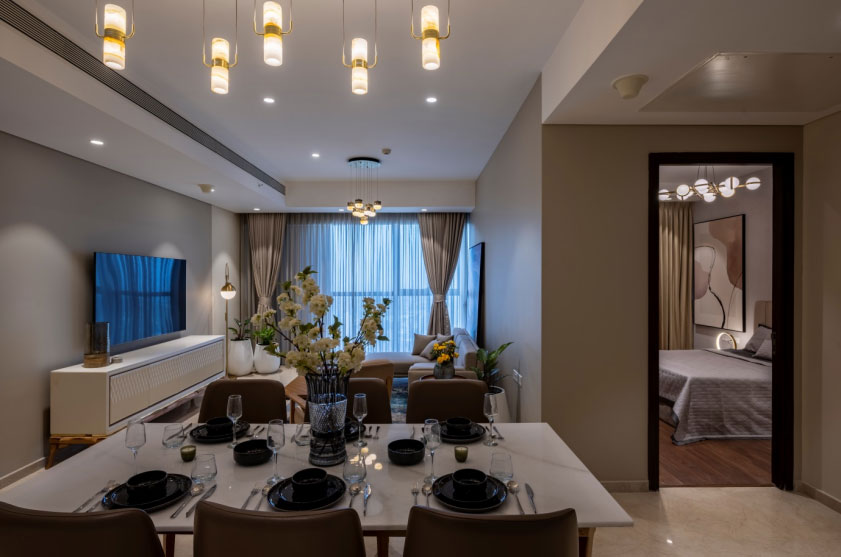 There are many reasons why you should choose to live in luxurious 3 and 4-bedroom residences at Dadar. For starters, the location is ideal. Situated in the heart of Mumbai, ICC offers easy access to the city's best shopping, dining, and entertainment. And with views of the Arabian Sea, it's no wonder why these 3 & 4 BHK apartments in Mumbai are the most sought-after addresses in the city.
But there's more to life at ICC Mumbai than just the prime location. Our ready-to-move-in 3 & 4 Bed Luxury Condos come fully furnished and equipped with all the modern amenities you need to live a SOHO life. From mini theatres to tennis court, our luxury residential property has got you covered.
What sets Bombay Realty ICC towers apart is our dedication to providing our residents with a unique lifestyle experience. From barbecue evenings and movie nights to a fitness centre and juice bar, there's always something new to enjoy at this property in Dadar East.
So if you're looking for more than just a place to live, come experience the SOHO life at one of the most premium residential projects in Mumbai - ICC
Ready to move in 3 & 4 BHK luxury condos
The SOHO life at ICC offers 3 & 4 BHK apartments in Mumbai designed to bring the world closer to you by making your life more convenient and luxurious. From the moment you move in, you'll have access to everything you need to make the most of your new home.
Mumbai's luxury residential project ICC comes with luxurious 3 & 4 BHK condos starting at Rs. 6.3 Crores! These apartments are beyond grand and possess state-of-the-art furniture. The architectural details of these condos are something that you need to look out for. One ICC and Two ICC come with full height glass to allow maximum natural light & panoramic views. You'll feel delighted to see the city, sea and mountain views from a single condominium!
Isn't that interesting?
Experience the luxurious amenities at Bombay Realty's ICC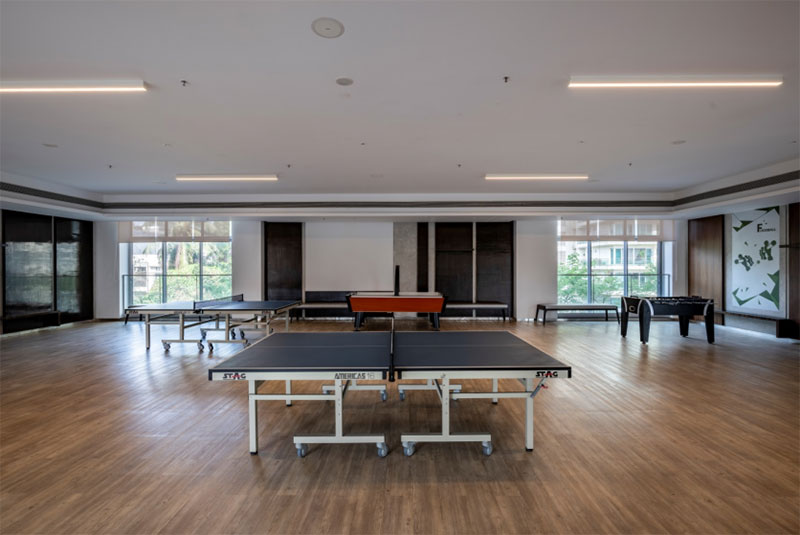 Bombay Realty's ICC is more than just a luxury lifestyle destination. It connects to a world-class hub for business, shopping, and entertainment. From the moment you step into the grand air-conditioned lobby, you'll be greeted by our attentive staff and surrounded by opulent finishes.
Our premium residential projects in Mumbai come with a long list of facilities and amenities designed to make your life easier. Our world-class indoor and outdoor amenities include a Full-Service Sauna, Gymnasium, Squash Courts, Indoor Games Room, Aerobics & Yoga, Terrace Seating Area, Mini Theatre, Card Room, Business Center & Study, and more. Whether you're in town for business or pleasure, ICC is the perfect place to call home.
If you're looking for a place to call home that comes with all the bells and whistles, look no further than ICC.
How a SOHO life reflects sophistication in your life
When you live a SOHO lifestyle, it reflects sophistication and style in your life. This is because the SOHO life is not just about having a nice place to live but also about having the right attitude and approach to life. It is about enjoying the finer things in life while still being able to work hard and get things done.
Conclusion:
The SOHO lifestyle is all about balance. You need to be able to have a good time while still being able to be productive. This is why you should choose to lead a SOHO life in ICC apartments. These luxury condos are centrally located and offer everything you need to live a balanced life.
Book your dream home with us today! Visit the site https://www.bombayrealty.in/one-icc.html for more details.