As a connoisseur of fine design and uber-rich lifestyle, you are no stranger to the allure of SOHO living. The vibrant energy and cosmopolitan atmosphere of this vibrant neighbourhood have long been a magnet for the discerning individual, drawn to the unique blend of style, culture, and convenience that SOHO has to offer.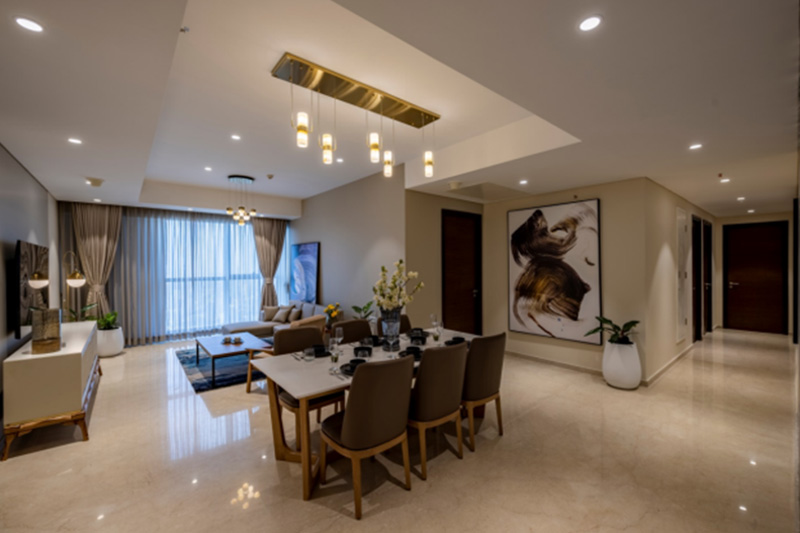 Now, a new opportunity is on the horizon that promises to elevate SOHO living to new heights of luxury and refinement. ICC Mumbai is a visionary development that is poised to become the most revolutionary home-buying opportunity, offering an unparalleled level of exclusivity and sophistication.
Located in the heart of Mumbai, Island City Center is a stunning new development that blends the best of modern design with the rich cultural heritage of the city. The project is the brainchild of Bombay Realty's team of the best international & domestic experts in master planning, site design, environmental assessments, security & fire fighting consultants and landscape architecture, who have come together to create a truly exceptional living experience.
At the heart of this premium residential project in Mumbai are the stunning towers that stand tall as a beacon of sophistication and luxury. The towers are home to a collection of spacious and opulent SOHO residences that offer breathtaking views of the city and the Arabian Sea.
The Ready-To-Move-In 3 & 4 Bed Luxury Condos are a masterpiece of design and featuring high-end finishes. The floor-to-ceiling glass facades provide abundant natural light and allow residents to take in the breathtaking vistas surrounding them.
In addition to the luxurious 3 and 4-bedroom residences at Dadar, Island City Center also offers an array of amenities that are sure to appeal to even the most discerning individuals. The development boasts a state-of-the-art fitness centre, a large swimming pool and a theme garden that provides a peaceful oasis in the heart of the city.
But it is not just the physical spaces that set Island City Center apart. ICC Mumbai also offers a host of amenities that cater to the needs and desires of its residents. The development is home to a vibrant community of like-minded individuals, all drawn together by their shared love of luxury and fine living.
But, the advantages don't stop there! Island City Center is also perfectly positioned to take advantage of all that premium residential projects in Mumbai have to offer. Located in close proximity to some of the city's best dining, shopping, and entertainment options, residents are never more than a short drive away from the action.
In short, Bombay Realty ICC Towers are a once-in-a-lifetime opportunity for those who demand the best in luxury living. With its stunning design, unparalleled amenities, and prime location in Dadar, it is the ultimate destination for those who demand the best in modern living.
We look forward to welcoming you to your new home in the heart of Mumbai's most vibrant neighbourhood. So don't miss out on this revolutionary opportunity to experience SOHO living at its finest. Contact us today to learn more about Island City Center and to schedule a tour of this exceptional luxury residential property.