The demand for high-end luxurious 3 and 4-bedroom residences at Dadar has reached an all-time high as buyers aspire to enjoy a better life in the heart of India's financial capital.
The buzz of this city never quietens. The mere mention of the word 'Mumbai' conjures up images of a bustling metropolis, a cultural hub and an economic powerhouse. And while these are all true, Mumbai has to offer much more. It's a city that nurtures a "never say die" spirit and has always welcomed people from all walks of life - from traders to artists and everything in between.
Bombay Realty has always been a pioneer of new-age thinking. Today, it's redefining the concept of "Reality" with its newest project, The Astral Collection - an exclusive SOHO-style residential tower in Mumbai. If you are looking for 3 & 4 BHK apartments in Mumbai and the perfect place to relocate or want to live in a high-rise luxury apartment, do not wait and visit Bombay realty ICC towers Astral Collection.
Let's look closer into the most sophisticated SOHO life at Bombay Realty.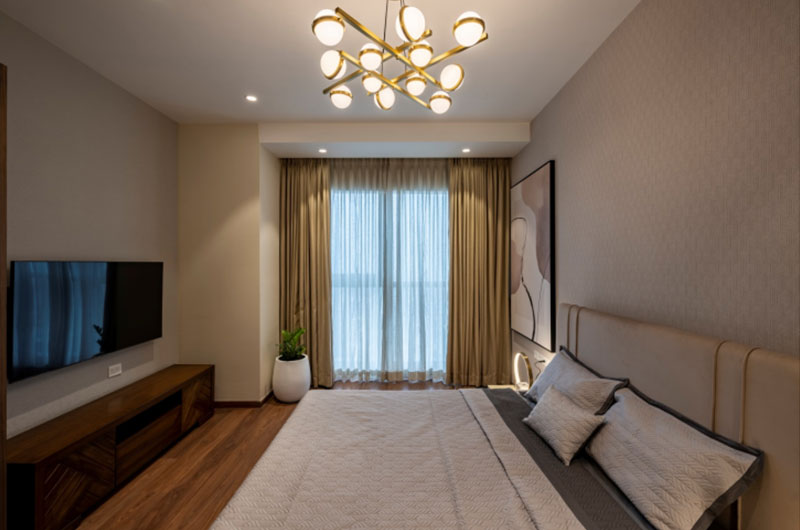 1. A Legacy of Trust and Integrity Arrives in SOHO
Bombay Realty is excited to introduce its ready-to-move-In 3 & 4 Bed Luxury Condos in its Astral Collection, designed with the SOHO lifestyle. This collection of luxury projects in Mumbai offers the perfect blend of style and function, with each unit featuring state-of-the-art amenities and stunning views of the cityscape.
ICC Mumbai reflects Bombay Realty's commitment to quality and excellence, and we are proud to offer these homes to our discerning clients. With a legacy of trust and integrity, we are confident that the Astral Collection will be a valuable addition to the SOHO community.
2. The amenities offered at ICC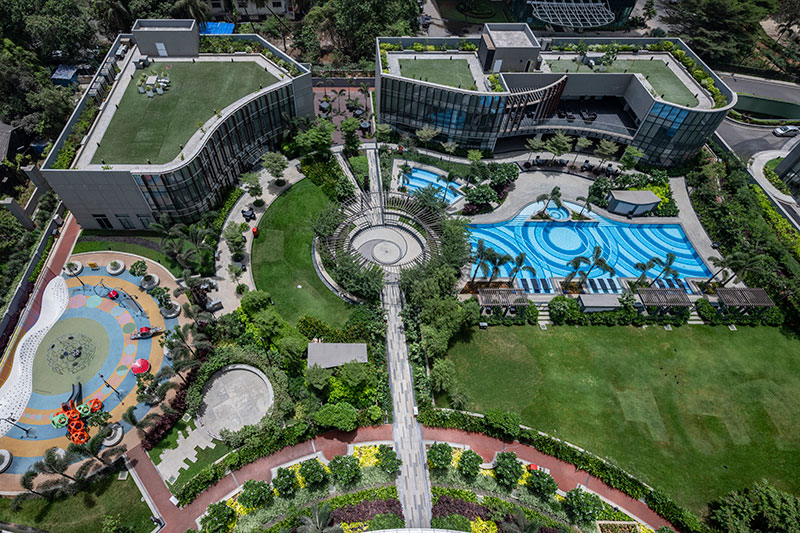 The Astral Collection at ICC offers residents premium residential projects in Mumbai with a unique and unparalleled living experience. With stunning city views, it's easy to see why this is one of Mumbai's most popular residential complexes. Of the 40 + amenities, these some of the amenities offered that include:
● Swimming Pool
● Kids Pool
● Jacuzzi
● Multi-Purpose Lawn
● Outdoor Party Area
● Open Badminton Court
● Barbeque Pits
● Skating Area
● Tennis Court
● Half Basketball Court
● Kids Play Area
● Cricket Net
● Jogging Track
● Raised Deck
● Thematic Garden
● Pool Deck
● Palm Court
● Gazebo Lounge Area
● Yoga Lawn
● Security Command Centre
● CCTV for 24x7 surveillance
Whether looking for a place to call home or an investment property, the Astral Collection by Bombay Realty will surely exceed your expectations.
3. How to get the most out of your SOHO experience
This luxury residential property is designed to be the perfect space for those who want to live, work, and play in their close vicinity. And with Bombay Realty's Astral Collection, you can have all that and more. The collection features SOHO-style units that are designed for luxury living. With top-of-the-line amenities and a prime location in ICC, you'll be able to enjoy all that Mumbai has to offer. And with easy access to public transportation, you'll be able to get around town with ease. So, if you're looking for a luxurious and convenient place to call home, look no further than the Astral Collection.
4. Ready-To-Move-In 3 & 4 Bed Luxury Condos
If you're looking for a luxurious and stylish place to call home, you must check out Bombay Realty's Astral Collection. These ready-to-move-in 3 and 4 BHK apartments in Mumbai are located in the ICC tower and offer stunning views of the city. Each unit is spacious and comes with high-end finishes and fixtures.
5. Seamless connectivity to live in the city's finest neighbourhood
The property in Dadar east from Bombay Realty is a unique take on the SOHO style of living. The collection is situated in Dadar, which is well-connected to the rest of the city. The development offers seamless connectivity to the rest of the town, making it an ideal choice for those who want to live in a centrally located area. The project provides a range of amenities and facilities that make it a perfect place to live.
The Astral Collection by Bombay Realty is a stunning display of SOHO-style luxury residences redefining reality. These homes are designed to provide the utmost comfort and style and truly deliver on that promise. If you're looking for a luxurious home that will make you feel like you're living in true luxury, the Astral Collection is worth considering.