Mumbai is a portal to distinct experiences, different lifestyles, authentic identities, and vivid memories of a lifetime–determined by what locale you live in. However, there is one locale that has assimilated each fragment of Mumbai.
Dadar City offers a canvas where every section is presented with different palettes. This defines its uniqueness, consequential of the infrastructural development in the past three decades. Navigating through the streets of Dadar, let us explore why it is the best place for your humble abode.
Connectivity
Starting off with fun trivia– in vernacular, "Dadar" roughly translates to "a bridge".
Mumbai Suburban Railway Network
Standing true to its name, Dadar is the connecting bridge between Western & Northern Suburbs, and South Mumbai to Central Regions consisting of Kurla District, Thane District, Eastern Suburbs, and indirectly to Navi Mumbai.
According to the mid-day report, Dadar station records 5.5 lakhs passengers daily and 8 lakhs during festivities.
Physical Infrastructure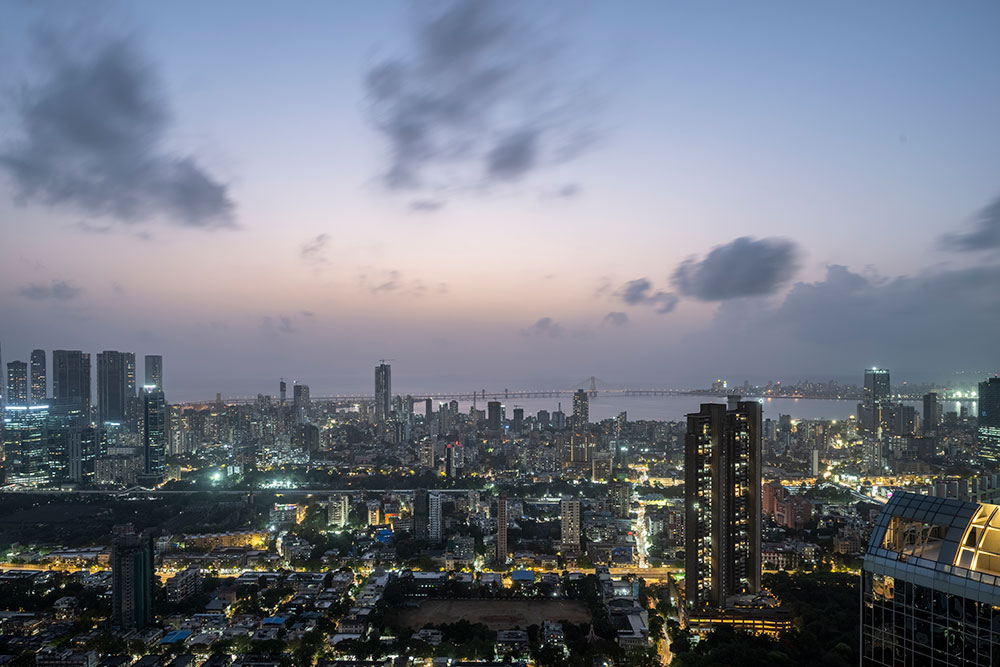 Road connects
The four significant arterial roads passing through Dadar are– Gokhale Road and Senapati Bapat Marg in the west region that ultimately connect to Western Express Highway WEH. While the East has Babasaheb Ambedkar Road and the highspeed Eastern Freeway which further merges with Eastern Express Highway EEH.
These arterial roads have considerably relieved the traffic congestion.
In Summation:
WEH is the fastest medium from Dadar to Chhatrapati Shivaji Maharaj International Airport, covering the distance in just 30 mins!
EEH is the North-South artery connecting Dadar to Thane and Eastern Suburbs.
Sea Link
This 5.6 km long, 8-lane, cable-stayed bridge has provided the convenience of connecting Bandra in Western suburbs with South Mumbai.
To interpret in numbers– the entire journey of 8km which used to consume 45-50 mins during peak hours, takes only 7 mins on the sea link. People from Dadar can access this link in just 15 mins. Plus driving over Mahim Bay is the ultimate experience.
Mono-Rail
Residents can also access the Mumbai Monorail that runs from the adjoining area of Wadala to Chembur; further connecting Dadar to Navi Mumbai as well.
Proposed Plans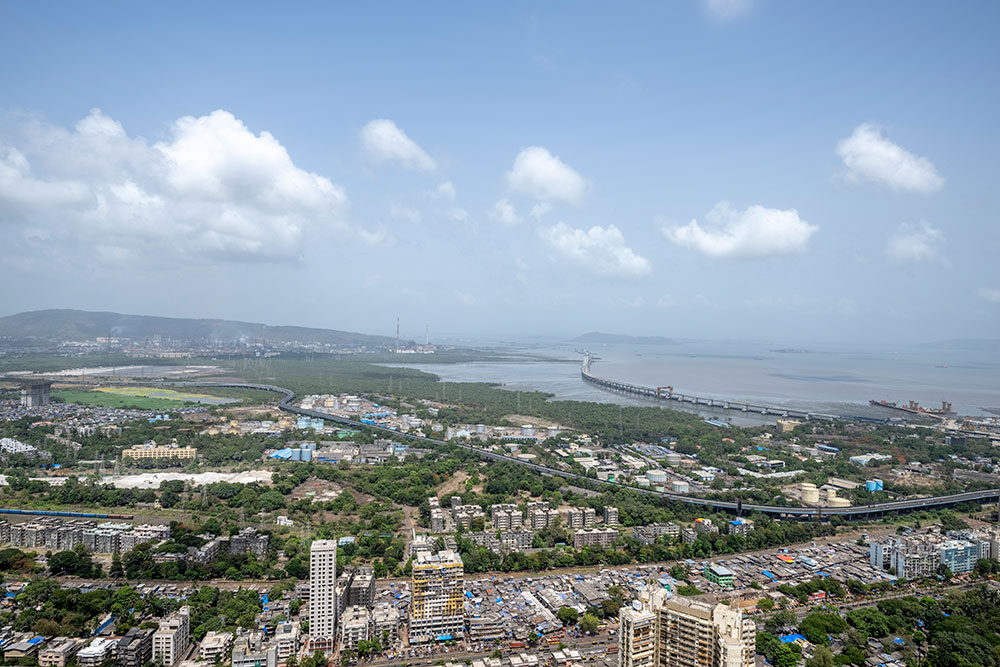 As per the recent report by The Hindustan Times, Brihanmumbai Municipal Corporation (BMC) has issued a proposal to construct a new bridge over Mahim Causeway. The objective is to enhance the connectivity from Dadar West & Mahim to Coastal Road via Bandra Worli Sealink with a projection of reducing the travel time by 30 mins.
Meanwhile the Eastern corridor is set for a transformation with the following ongoing projects in Mumbai
Mumbai Trans Harbour Link(MTHL) will be a freeway grade road bridge starting from Sewri in South Mumbai and ending near Nhava Sheva in Navi Mumbai. This road will also be linked to Mumbai Pune Expressway in the East and to the West via the proposed Western Freeway.
Navi Mumbai Airport (already announced) will now be accessible from Dadar owing to its proximity to the Eastern Corridor via this MTHL.
The upcoming Colaba-Bandra-SEEPZ (metro line 3) will include Prabhadevi as one of the stations closest to Dadar.
Key inferences from the above three segments:
The existing infrastructure has already solidified high demand for 1,2, and 3 BHK flats in Dadar East.
In reference to Central Suburbs case study: The inauguration of freeway and SCLR improved connectivity (from Chembur to South Mumbai) leading to an exponential price appreciation in Central Suburbs; with the current peak record of 227% rise in YoY sales in 2021-22(according to Liasas Foras report).
With the aforementioned infrastructural development and the proposed plans, the Sewri-Dadar East-Wadala belt is projected to observe similar property valuation in the upcoming years.
Fundamental Services
Top-tier educational institutes such as JB Vachha High School, Indian Education Society, St Paul's Convent High School, Don Bosco, VJTI, RA Podar College, Ruia College, Welingkar Institute of Management, are situated in and around Dadar.
Easy proximity to the best educational institutes such as American School, Dhirubhai Ambani School and Ayra vidhya mandir School located at BKC. Besides Bombay Scottish at Mahim
Dadar boasts accessibility to renowned healthcare services such as Hinduja, Global Hospital, Wockhard Hospital, KEM, Jaslok, Bombay Hospital, Apollo Spectra, Sanjeevanee Hospitals, among many others.
Presenting Best of Both Worlds
Amidst the sophistication of South Mumbai, lies an enclave that is an amalgam of the traditional and modern landscape.
Dadar is a historical cache with places like Shivaji Park and Chaityabhoomi.
From the oldest spots such as Dadar Flower Market and Shivaji Mandir Theatre; religious places like Portuguese Church, Sri Siddhi Vinayak Mandir; to the newest addition of sea-viewing Deck at Dadar Chowpatty– this city is a perpetual treasure!
Palladium, Atria, Nakshatra, and High Street Phoenix Malls, ITC Grand, St. Regis, Dadar Club, Matunga Gymkhana, SMAAASH, and Turf club & Worli Sports Club form one aspect of Dadar social infrastructure. While the market for wholesale & commodities is the ethos of Dadar.
Key implications from the above two segments:
The general consensus suggests that families are more inclined towards locales that comprise convenient resources and exuberant city life. Dadar residences are preferred among the 3 & 4 BHK flats in South Mumbai owing to the wide spectrum of facilities.
The property in Dadar East has observed a 2% rise within the last 6 months.
Impact on the Luxury Segment
So far, Malabar hills, Cuffe Parade, Versova, Powai, and even Tardeo have dominated the premium residential projects in Mumbai.
However, when evaluated on the extrinsic factors mentioned above, Dadar has an edge over other luxury projects in Mumbai. The perfect integration of residential, commercial, and social landscape is the USP of this city, ensuing rising demand for 3 & 4 BHK luxury apartments in Dadar.
Bombay Realty Property at Dadar
Island City Center Dadar is a remarkable feat in luxury residential property. Bombay Realty has captured the essence of Dadar city and assembled these facets whilst creating an opulent dwelling.
The Two ICC and One ICC Mumbai offer 4 & 3 BHK luxury flats in Mumbai with views that characterize the city. The lavish amenities and the glass-façade iconic structure within a low-density development epitomizes luxury!