The true measure of a successful venture is when it can sustain a greater future! With significant summits around the globe addressing climate change, it is environmental conservation by the citizens that will yield a bigger change. Social awareness and responsibility is the need of the hour.
Every sector can contribute in its capacity to be environment conscious. The real estate industry has taken major initiatives in improving the construction methodology and implement sustainable architecture for environmental conservation.
Green Building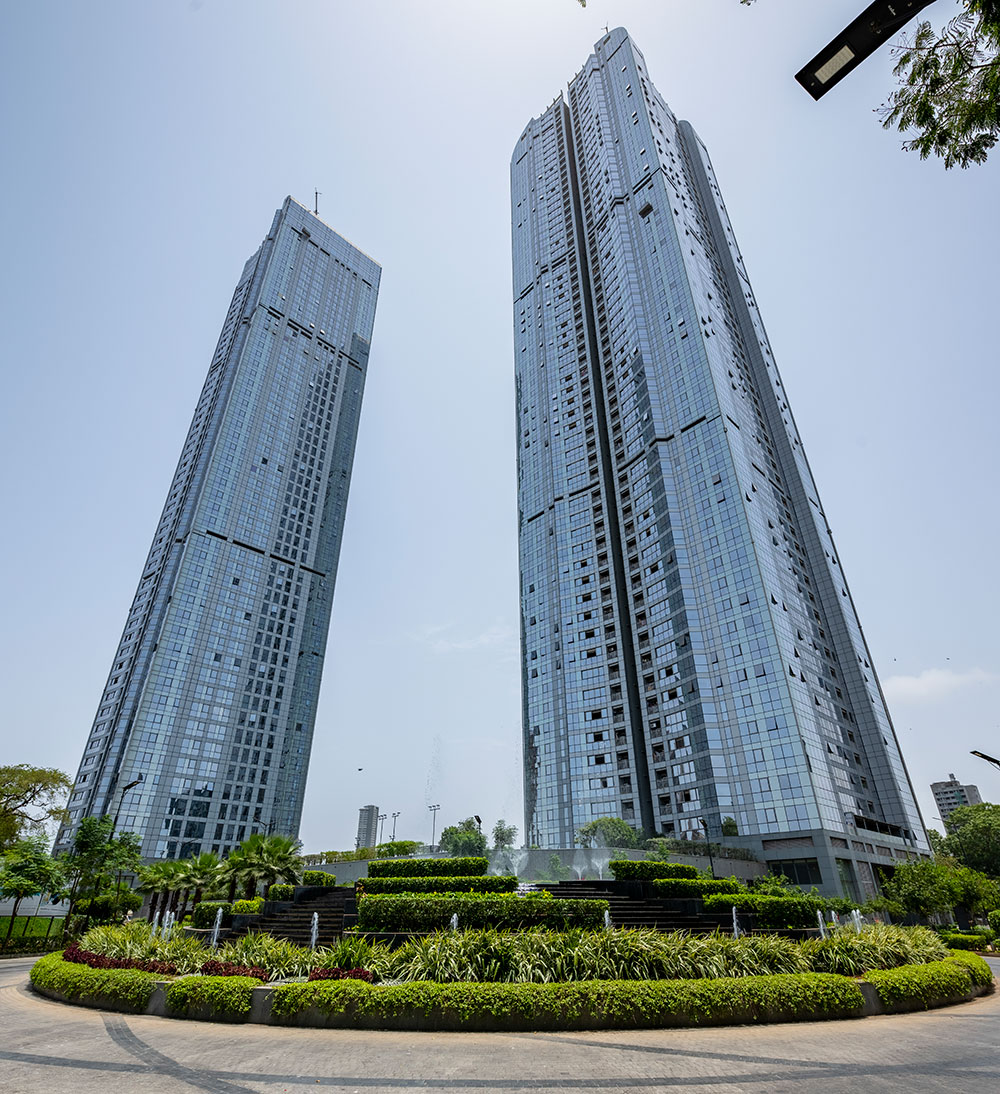 The World Green Building Council defines a 'green' building is a building that, its design, construction or operation, reduces or eliminates negative impact, and can create positive impacts on our climate and natural environment. Green buildings preserves natural resources and improves quality of life. The three primary goals of sustainability are people, planet and profit that are considered for the 'green' tag.
LEED- leadership in energy and environmental designs
This certification globally recognizes sustainability and leadership. It provides a framework for energy-efficient, cost-effective, and robust green building.
As per the 2014 UC Berkeley study: structures built with LEED standards accounted for–
50% fewer greenhouse gases (GHGs) than conventional buildings due to water management.
48% fewer GHGs owing to solid waste management.
5% fewer GHGs due to the transportation facilities.
LEED is a leading green building project and a performance management system globally, also helping investors meet their ESG goals.
Planning and Design
Site selection is the first indicator of green initiative. Some of the important factors to take into consideration while selecting a location are:
Green belt around the area
Zoning and regulations
Existing residential spaces
Optimising the open spaces
Transportation options
There are several other technical aspects of a site, but the basic principle is to practice conservation.
The design is the next aspect in the cycle that determines the efficacy of the later steps. Innovative architecture has proven to create a durable and positive impact on the environment. Bombay Realty's flagship project Island City Center (ICC) have implemented a glass facade throughout the structure. The glass facade not only adorns the luxury residential property but also maximizes energy savings due to its high performance low e-coated glazing.
Preliminary Performance Targets
Recently, most premium residential projects in Mumbai are aiming for a green building tag. There are a few preliminary parameters that are assessed throughout the cycle:
Energy– usage, source, and clean energy transport.
Water– water percolation, management, conservation, groundwater recharge.
Landscape– integration of natural surroundings in the luxury projects in Mumbai.
Waste– facilities for recycling
Construction practices– materials, construction waste management, soil conservation.
Economic performance– capital cost accounting
Indian Green Building Council (IGBC) certification suggests that green buildings account for 20-30% of water savings and 40-50 % of energy savings as compared to normal structures.
Eco-friendly Complex
A self-regulating complex that assimilates eco-friendly practices accounts for a green project.
CASE STUDY
Island City Centre– the property in Dadar East is designed for Gold LEED certification*.
To abide by those regulations, the construction cycle was monitored for conservation.
High-performance glass for better efficiency in power consumption
Fly ash in construction
Soil conservation
Meanwhile, the complex with abounding greenery has adapted conservation measures–
Rainwater harvesting
Sewage treatment plant
Efficient solid waste management system
Electrical charging facility in designated locations on Parking floors
Such premium residential projects in Mumbai also present economic and financial benefits with lower construction costs and higher property value. Energy efficiency lowers utility bills for the residents.
According to the Dodge Data & Analytics, 2016 report: Green Buildings appreciate by 7% in asset value as compared to traditional buildings.
Indoor Environmental Quality (IEQ)
The most prominent indicator of a green building is the welfare quotient.
IEQ measures visual, thermal, and acoustic comfort, ensuring a healthy atmosphere. Maintaining the level of volatile organic compounds (VOC) is the other measuring parameter of IEQ. Some of the proven strategies that can be implemented in luxury 3 & 4 BHK apartments in Mumbaiare
Utilising natural light
Controlling temperature and ventilation
Home automation systems for quick access to lighting control
Ergonomic interiors
Considering acoustic designs
The 3 & 4 BHK apartments in Mumbai offered by ICC ONE & TWO have incorporated measures in their residences too.
The air ventilation mechanism with VRV technology has proven to raise the level of fresh air supply.
CFC-free air conditioning equipment
Water-efficient fixtures in the bathroom
Glass facade that maximises daylighting
Key inferences:
Green building is the evolution of real estate.
Several luxury properties in Mumbai are adapting eco-friendly measures for a sustainable environment.
ICC Mumbai is a prominent project due to its green building and healthy premises.
Green buildings offer wholesome benefits to the environment, economy, and social strata– with cumulative contribution from personal scale to global level.
Source:
https://www.worldgbc.org/what-green-building
https://escholarship.org/uc/item/935461rm
https://www.greenbiz.com/sites/default/files/document/O16F22028.pdf
https://www.worldgbc.org/benefits-green-buildings#:~:text=Green%20buildings%20can%20not%20only,own%20energy%20or%20increasing%20biodiversity.
https://www.usgbc.org/articles/green-building-101-what-indoor-environmental-quality
https://www.usgbc.org/leed/why-leed#:~:text=LEED%20(Leadership%20in%20Energy%20and,and%20cost%2Dsaving%20green%20buildings