Mumbai is known to be one of the best & most expensive luxury housing destinations not just in India but all over the world. A broad range of Luxury Properties in Mumbai begins from budget housing to ultra-luxury villas and condos.
Bombay Realty's ICC is a Property in Dadar East creatively designed with stately finishes such as state-of-art modular kitchens and international marble and wooden flooring, from international sanitary & CP fittings to hot water in en-suite bathrooms.
Here's your opportunity to live less than 3 km away from some of the city's best malls, hospitals and schools - for Rs 6.3 crore!
Advantages of the Condo Lifestyle at Bombay Realty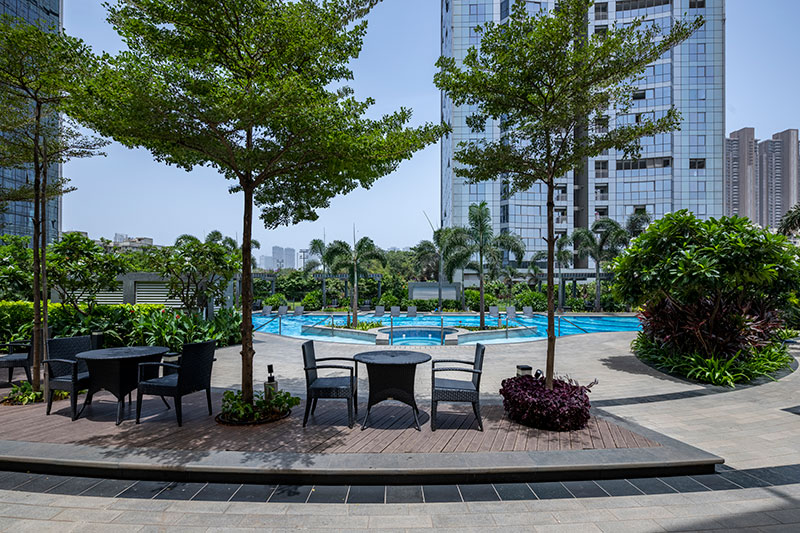 Mumbai is one of the busiest and most vibrant cities in India. It's also one of the most expensive, which is why many people choose to live in a luxury condo in Mumbai. Our Ready-To-Move-In 3 & 4 Bed Luxury Condos offer several advantages over traditional apartments, including:
More space: Our luxury condos are often larger than traditional flats in Mumbai, giving you more room to spread out.
Better amenities: These ready-to-move-in flats in Mumbai have better amenities than standard apartments, such as squash courts, fitness centres, swimming pools, and more.
Greater security: Because condos are usually located in upscale buildings with security features like door attendants and CCTV, you'll feel safer living in one.
Easier maintenance: With the SOHO life at ICC, you don't have to worry about maintaining the property yourself - that's the job of the building's staff.
If you're looking for a luxurious and convenient place to live in Mumbai, ICC towers by Bombay Realty are worth considering.
Rewards of owning a condominium
There are many reasons why people choose to live in condominiums. For some, it's the convenience and amenities that these types of residences offer. Others appreciate the sense of community that living in a condo creates. And still, others find that condominiums provide a great investment opportunity.
No matter your reason for considering a condominium, you should be aware of several key benefits of owning luxury apartments in Mumbai. Here are just a few of the rewards of owning a condominium at Bombay Realty:
Maintenance-free living: When you own a condominium, you don't have to worry about maintaining the exterior of your home or common areas. That's because our condo staff handles these tasks. This can save you both time and money in the long run.
Amenities: Condominiums at Bombay ICC come with various indoor and outdoor amenities that you may not have access to if you lived in a traditional single-family apartment. These include swimming pools, fitness centres, a mini theatre, squash courts, saunas, and many more.

Security: Another benefit of living a SOHO life at Bombay ICC is the increased security that we have to offer. We have:

Security Command Centre
CCTV for 24x7 surveillance
Access-control Restricted Entry
RFID for Entry of Vehicles
Legacy of providing luxury Living at Bombay Realty
Bombay Realty is one of the most trusted names when it comes to real estate in Mumbai. We have been in business for decades, having developed some of the most iconic projects in the city. Our latest project is spread over expansive acres of bespoke tranquillity, an oasis of luxury standing tall in the heart of Mumbai.
The luxury condos are designed with luxurious finishes and appointments and come with a host of lifestyle amenities & features that make living here a truly unique experience.
State-of-the –art Security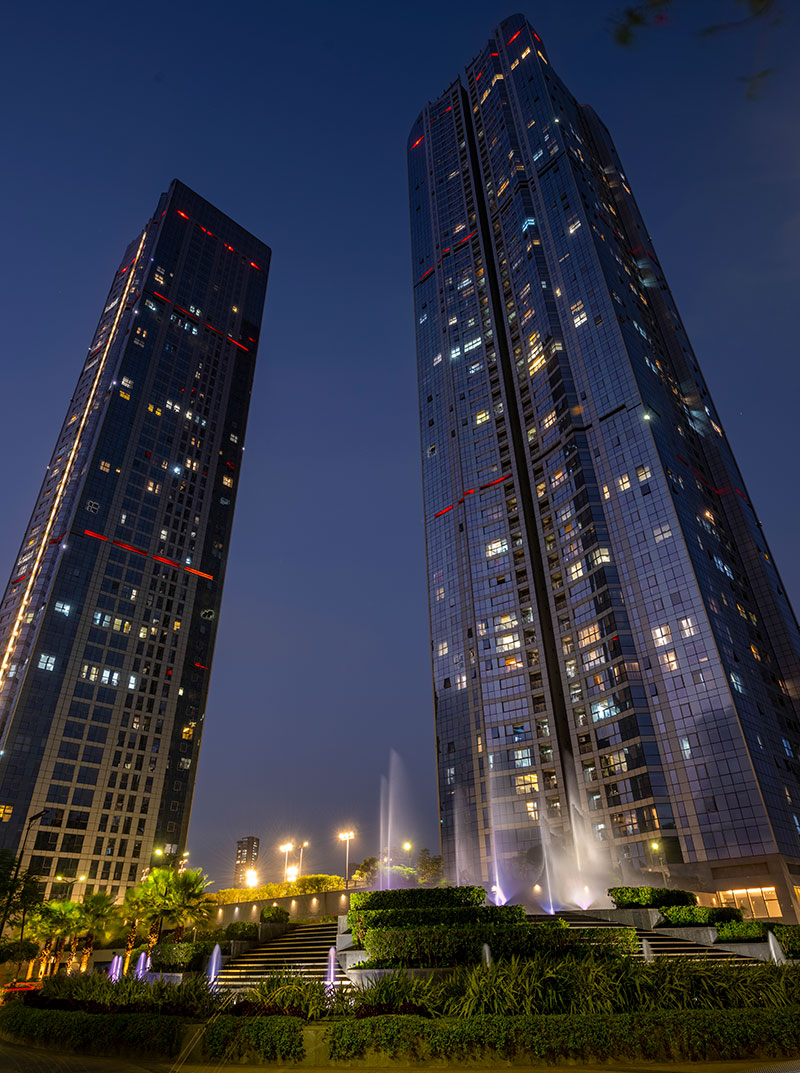 We at Bombay Realty are known for our luxurious and ready-to-move-in condos. The location of these condos is Dadar West, making it a prime spot for buyers. One of the main concerns for buyers when looking at sites is security.
With us, you can rest assured that your investment is well-protected. The towers have tight security with CCTV cameras and 24/7 security guards patrolling the premises.
In addition, we also have:
Building Management Systems
State-of-the-art sprinkler system
Fire-rated walls and doors/materials that separate one apartment from the other
Fire-isolated pressurized stairs & lobby on each floor
Fireman's lift servicing all floors
Mechanical and natural exhaust-ventilation system for basement in fire emergencies
SOHO is not just a lifestyle, and it's beyond that! Looking for a peaceful, comfortable, and the most luxurious lifestyle with scenic views of the mountains, beaches, and more from a single apartment? Look no further than Bombay Realty. Our 3 & 4 BHK ready-to-move-in condos are just the right choice!
Visit the site: https://www.bombayrealty.in/one-icc.html for more information.