The luxury segment in Mumbai is booming with record-high sales after a slumber of 4 years. This year marks the whirlwind of opportunities in premium residential projects in Mumbai. But the common concern among homebuyers is whether they are actually getting the worth for their investment in 3 & 4 BHK apartments in Mumbai that claims the "luxury" aspect. To ease your process, here is a curated list of essential factors that define luxury.
Contemporary interiors and stylized features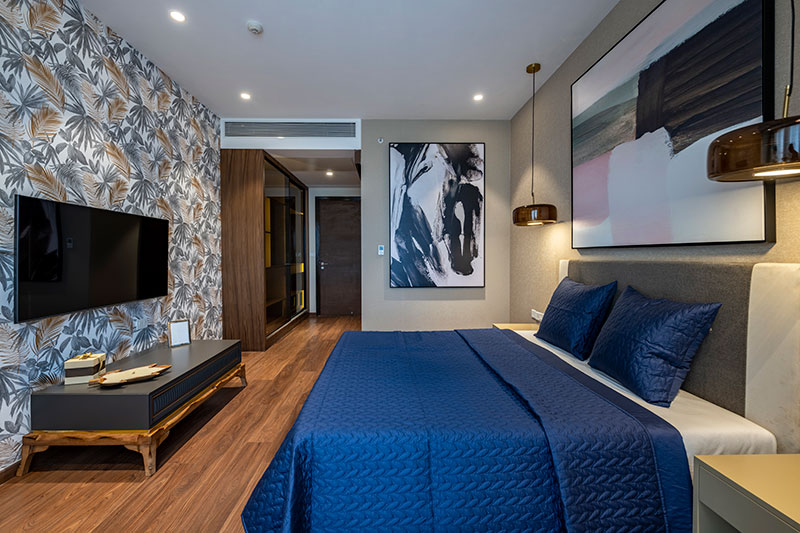 Premium residential projects in Mumbai can be characterized by contemporary interiors, adding an edge to homes. Elegance, glamour, simplicity, affluence— there are many facets to express luxury.
Some of the recent trends in interiors include:
Minimalistic designs
Scandinavian interiors
Transitional style 
Mid-century style 
Asian style 
Victorian style
South-western style
Unique blueprints of the living room and common area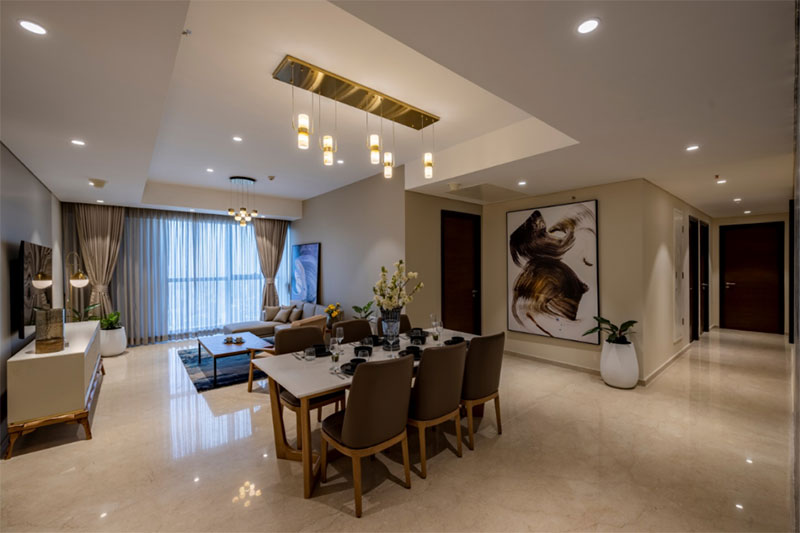 The living room is the visage of any house, denoting the overall first impression. Several luxury projects in Mumbai have implemented varied designs for unique appearances.
Double-storey living rooms are in vogue
Concealed kitchen beside the living room is a fun and mystic style. You can use a bookshelf as the separator. 
The fusion of industry and nature within the walls of the living room is the best option for biophilic designs. 
Prefab or modular additions to the living room.
The glass facade in the entire house also gives an elegant look to your living room.
International Brands Integration
Quality becomes a prior factor in determining the authenticity of luxury residential property. One strong indicator of which is international brands incorporated throughout the house, such as:
International modular kitchen
International sanitary and CP fittings
International marble- wooden flooring
Exquisite Views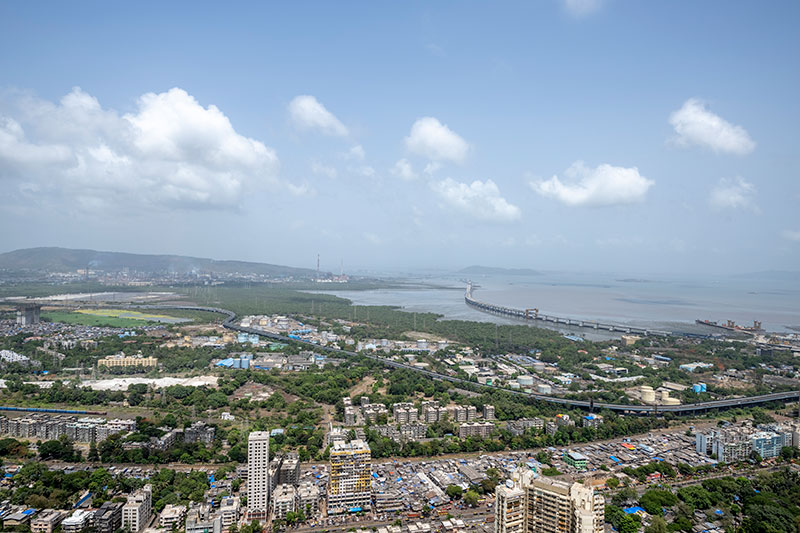 Waking up to an exhilarating view… rejuvenates from within!
Luxury properties in Mumbai are established such that they present ethereal views of this metropolis. 
ICC Mumbai captures the truest essence of the city, being a property in Dadar East. Every room presents a different view ranging from the skyline, mountains, water bodies, and the Sealink. 
State-of-the-art Security Systems
In recent times, most premium 3 & 4 BHK apartments in Mumbai have implemented a digitized security system. The 24x7 CCTV surveillance system, security command centre, home security systems, access-control restricted entry, and many such precautions are contrived in high-end projects. 
Air ventilation systems for fresh air
With fully air-conditioned residences, certain luxury apartments have installed VRF (variable refrigerant flow) systems along with an air-purifying mechanism that enables a supply of fresh air throughout the house (usually 10-12 times of fresh air supply than normal systems).
Eco-friendly and green structures
Abiding by the social responsibility of environmental conservation, every prominent real estate developer has contributed with eco-friendly practices in constructing green buildings. 
Bombay Realty ICC towers stand tall and proud as they are designed for gold LEED certification. 
Home Automation Systems
This is probably the most common feature of luxury apartments, allowing utmost ease in living. The flexibility of new appliances and devices, enhanced energy efficiency, the convenience of managing all your devices in one place, maximising home security system, improved functioning of appliances, and many more benefits make the home automation system a necessary feature. 
Well-maintained and adequate servants' quarters
Another important feature of a luxury home is the provision of appropriate living arrangements for the in-house employees. Most apartment designs include a separate entry and proper quarters with their own washrooms and kitchen. 
Final Thoughts:
These aforementioned features are subjective according to one's preferences. However, to ensure that you are getting the right worth of your investment, it's imperative to associate with a reputed real estate developer with firm ethics, innovation, and insight into the luxury segment.