Luxury is not just an exhibition but is more of a sentiment that presents wellness, comfort, serenity, status, and a sense of belonging that reflects one's lifestyle. Epitomising these features, the Bombay Realty properties in Dadar are designed to give a holistic sense to your living.
An exclusive island - Overview
Imagine an enclave– although located in a bustling locus, still presents bespoke tranquillity. Island City Centre Dadar is incepted around this dream living experience.
Sprawling across vast acres of land extent, the green hues simply enrich the entire complex. This greenery invigorates as soon as one enters the premises.
Amidst the parallel skyscrapers, the entire complex serves as an exclusive island of luxurious components, where each corner offers distinct facilities.
Island City Centre can be defined as a world presenting simple pleasures, garnished with indulgent bliss.
With this orchestrated opulence, let us navigate through this extensive complex.
Outdoor Amenities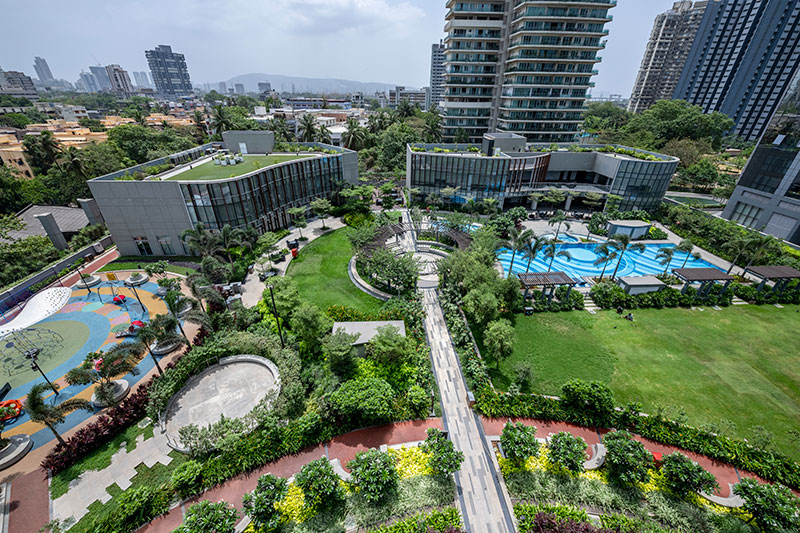 Among the premium residential projects in Mumbai, Island City Centre has assembled amenities that elevate all facets of your lifestyle:
Experience the utmost serenity
A holistic privilege is to relieve the day from your mind and body. These amenities help in unwinding the most luxurious way–
Gazebo Lounge Area
Jacuzzi
Pool Deck
Palm Court
Thematic garden
Enhance your social circle within a lively community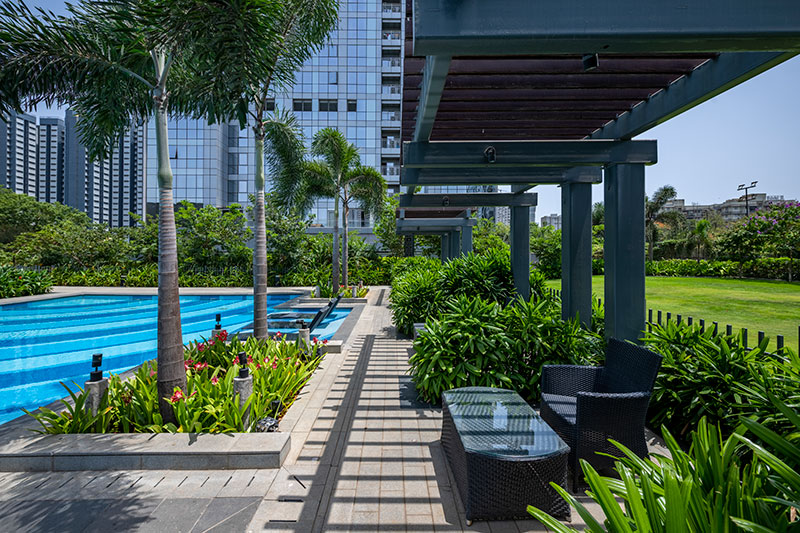 One invaluable asset of luxury projects in Mumbai is that you can network with people who can broaden your perspectives. Creating a sense of belonging, the following facilities present the perfect vibe for social get-togethers:
Multi-purpose lawn
Outdoor party area
Barbeque pits
Raised deck
Pool deck
Presenting the best childhood for your kids
The best gift for children is to present them with vivid childhood experiences–
Kids' pool
Skating area
Kids' play area
Cricket net for practice
Enrich and attain your best self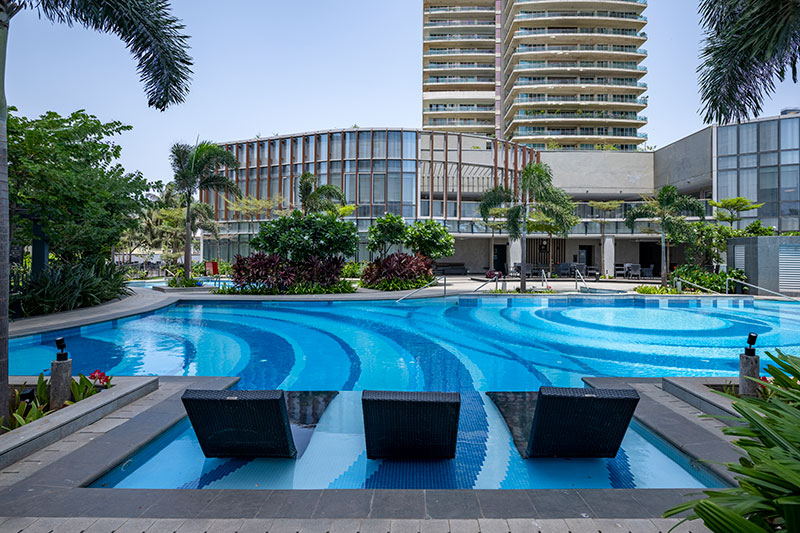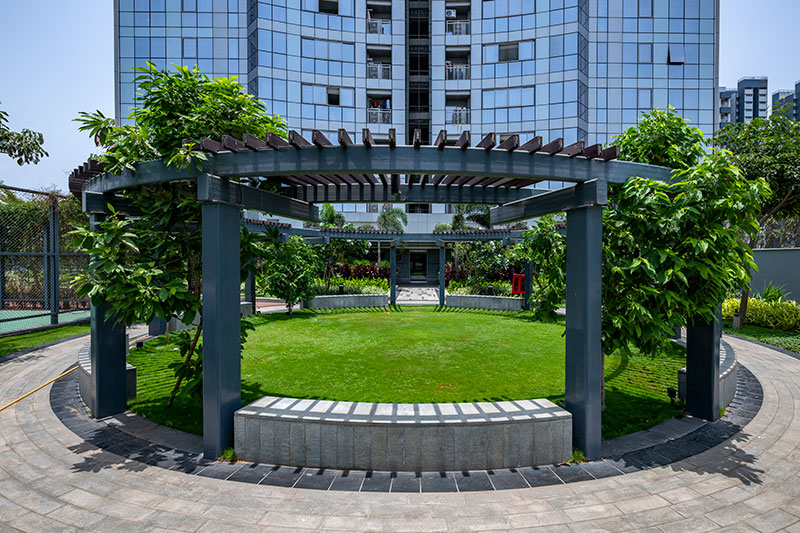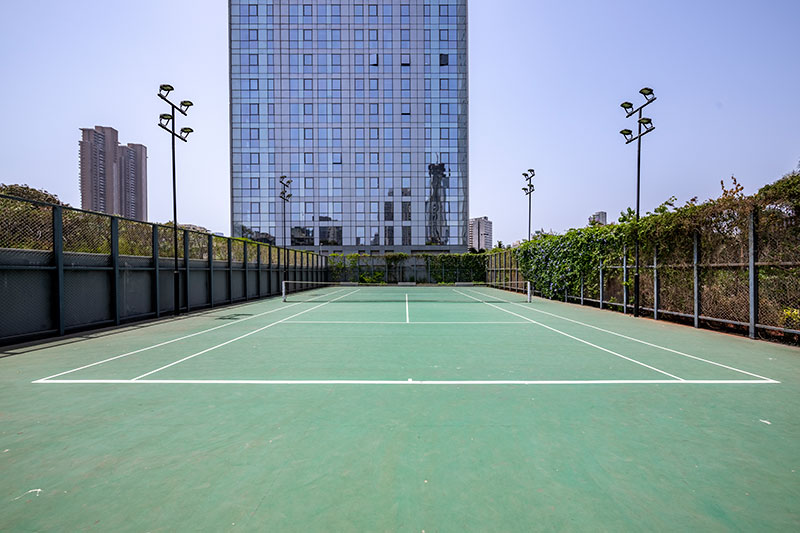 The true aspect of luxury is attaining the synergy between your mind, body and soul. These facilities in the complex, within the comfort of your 4 BHk luxury flats in Mumbai are resourceful for maintaining a healthy lifestyle.
Yoga Lawn
Swimming pool
Jogging Track
Open badminton court
Tennis Court
Half Basketball Court
Privileges
The prerogative with this luxury residential property presents a status quo as per your preferred lifestyle.
Clubhouse
The clubhouse is the epicentre of Island City Centre, created for dynamic privileges–
1. For optimum relaxation
Two Sauna Rooms (Separate facilities for women & men)
Two Steam Rooms (Separate facilities for women & men)
Two Massage Rooms (Separate facilities for women & men)
Terrace Seating Area
2. For healthy practices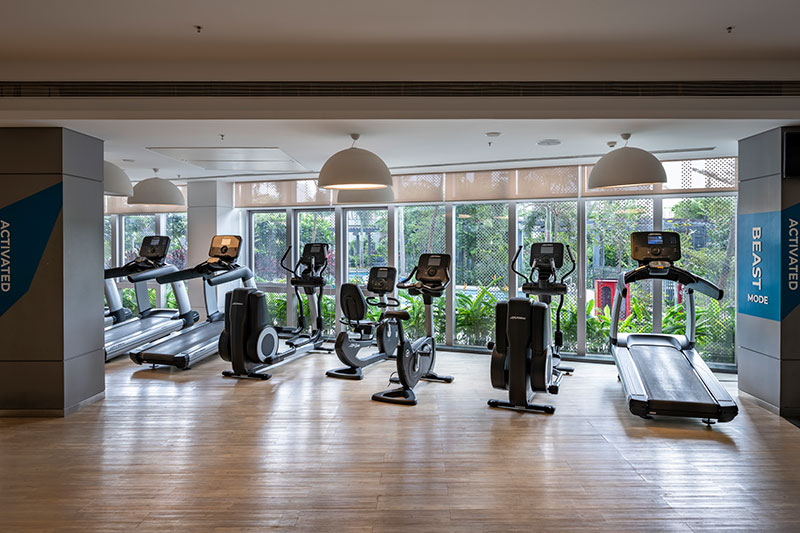 3. And for some healthy competition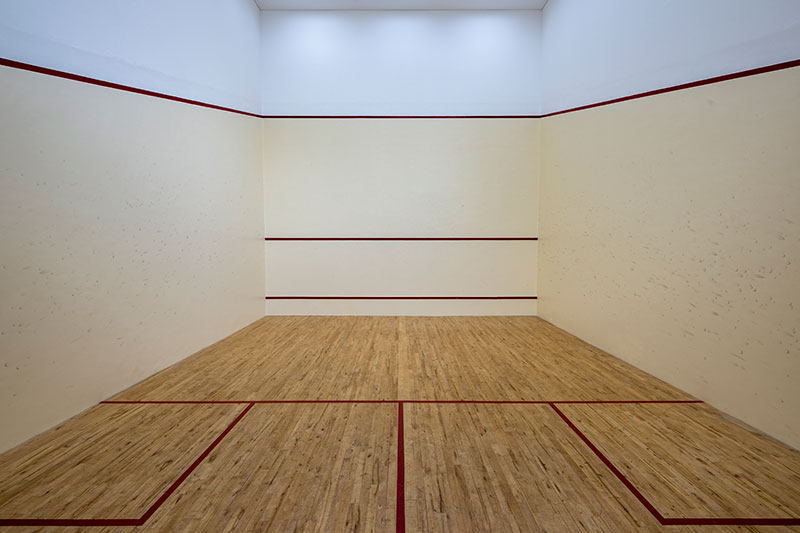 Two Squash Courts
Indoor Games Room
Table Tennis & Lounge
4. An ultimate bliss for working parents– a well-maintained & secured creche
Welfare Centre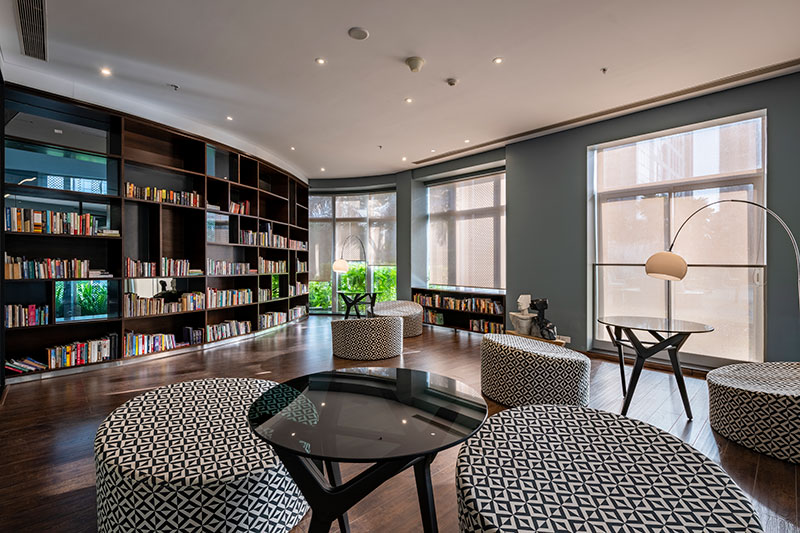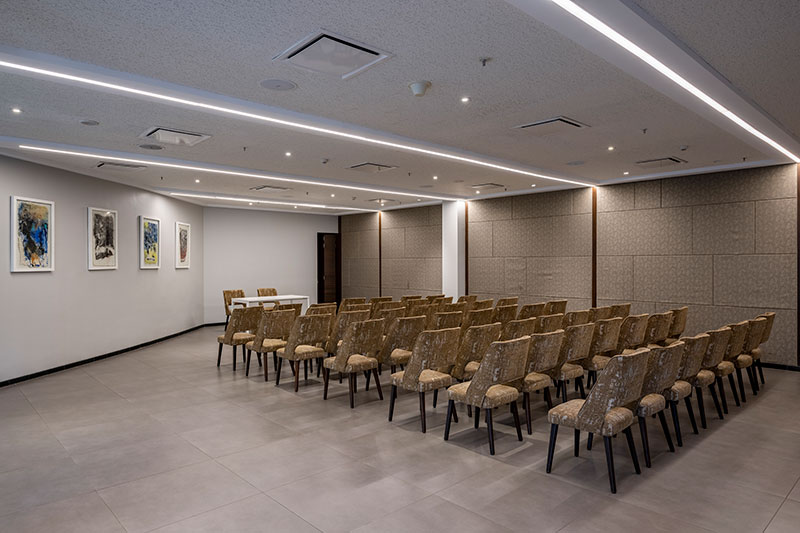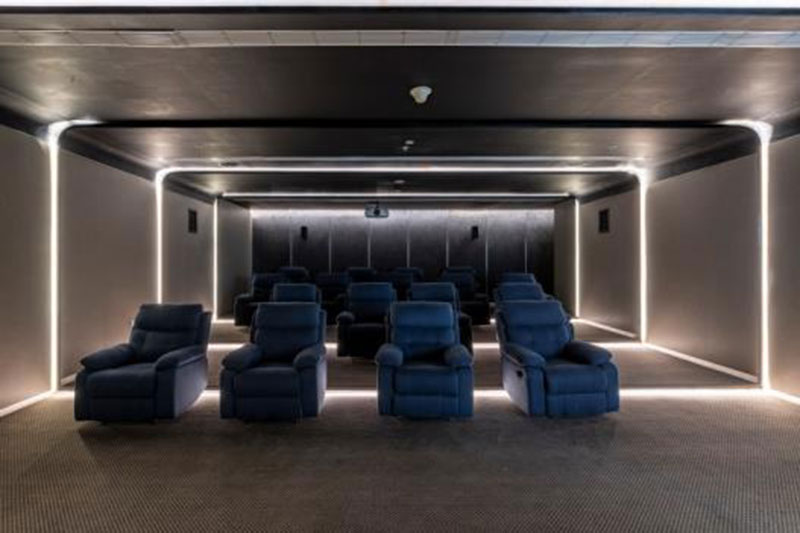 Enjoying a few liberties of personal time and rejuvenation of your mind with these high-end facilities is a perfect proposition for recreation and wellness!
Library
Banquet Hall
Mini Theatre
Billiards & pool
Card Room
Business Center & Study
Two Meeting Rooms
AV Room
Sit-out Area
Juice Bar
Eco-friendly premises
Besides presenting the quintessential luxury project, Bombay Realty believes that every small initiative can contribute to the greater good of the environment. ONE ICC and TWO ICC comprising 4 & 3 BHK luxury flats in Mumbai are designed for Gold LEED Certification (Leadership in Energy & Environmental Designs).
These are the eco-friendly practices integrated within the ICC project–
High-performance glass for better efficiency in power consumption
Rainwater harvesting
Sewage treatment plant
Efficient solid waste management system
CFC-free air conditioning equipment
Electrical charging facility in designated locations on Parking floors
Water-efficient fixtures in the bathroom
Fly ash in construction
Soil conservation
To Summarize:
Bombay realty is one of the influential names among the real estate developers in Mumbai.
Island City Centre is their flagship project in the luxury segment.
According to the CNBCTV18 report: Luxury housing sales have reached the highest in the last four years, recording a double YoY increase. It's the perfect time to invest, substantiated by this bullish cycle.
What better way to enjoy "ROI of lifestyle" than the wholesome and lavish experience of Island City Centre!
Source:
https://www.cnbctv18.com/real-estate/bullish-real-estate-cycle-driving-mumbais-luxury-real-estate-market-report-13340552.htm