Being future-ready requires adapting to uncertainty, both in upgrades and degrades. Bombay Realty Properties in Dadar have integrated such practices that not only provide a luxurious present but also ensure a sustainable future for the residents.
Glass Facade - Helps in Energy Conservation
As one drives past Dadar East, it's hard to miss the enthralling beauty of Island City Center that towers over the entire city, cladded with in Glass that shines in the sunlight and reflects the moonlight.
While the appearance is undeniably exquisite, the significance of the glass facade is three-fold.
Energy Conservation

The glass facade has reflective properties that transmit about optimum natural light directly into the room.

Glass is a shield against extreme weather conditions, with endurance to wind, and sun.

Optimum daylight allows less power consumption, thus helping in energy conservation, and thus reducing the electricity bills by a considerable amount.

The double-glazed glass facade in the ICC towers provides effective insulation that prevents energy transfer from the outside of the glass to the inside of your home. Similarly, for solar heat regulation, low e-coatings are used on the glass facade which can be designed to reflect heat either inwards or outwards.

This entire mechanism allows an adjusted use of natural resources.

Noise reduction

The sturdy glass also acts as a soundproof medium for external noise. One can experience a quiet and calm ambience inside these 3 BHK flats in Dadar East and 4 BHK flats in Dadar East which is a boon otherwise in such a bustling city.

Other than these two main advantages, residents get an uninterrupted panoramic view of the eastern harbour, Bandra- Worli sealink & the city below.
Ventilation Mechanism - Optimizing Fresh Air Supply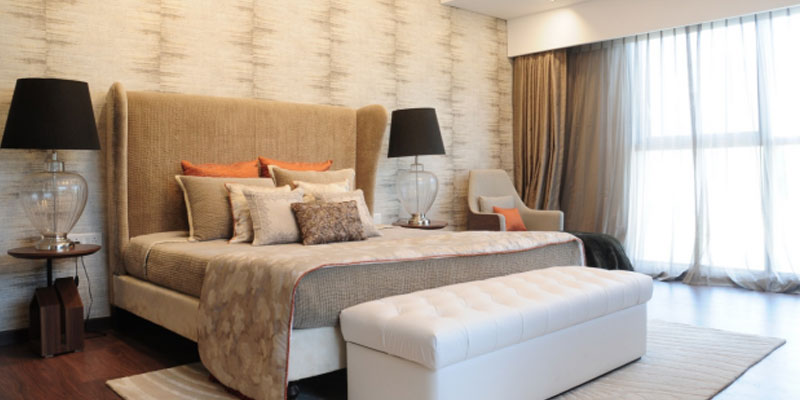 Since the Glass Facade prevents outside air, ONE ICC and TWO ICC Mumbai apartments are resourced with filtered air through Mechanical Ventilation System.
A consecutive mechanism is used to draw in outside air, filter out 60% pollutants and condition it to supply fresher air into the apartment.
Thus, the air quality within these 3 and 4 BHK flats in South Mumbai is sustained, which is a step towards air pollution control.
EV Charging Facility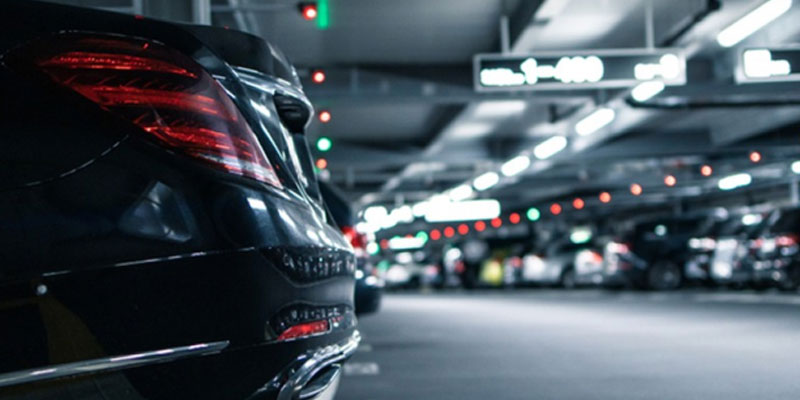 As per research, electric cars are estimated to reduce air pollution due to them being eco-friendly alternatives to conventional resources. They emit less toxic gas or smoke in the environment owing to the utilization of clean energy sources.
To accommodate this progressive technology, 130 EV charging ports have been installed in the parking lots of Island City Center – a premium residential projects in Mumbai.
Fire Safety Precautions and Security Services
For this luxury residential property, Bombay Realty has partnered with Olsson Fire and Risk UK Ltd, and has implemented various fire safety protocols:
Optimum smoke protection with the mechanically assisted ventilation system.
Evacuation Lifts installed with DG power backup & fireman lifts.
10 Fire Marshals available 24x7.
Fire and smoke curtains are installed in the lobbies to arrest fires well in time.
As per compliance for all the ongoing projects in Mumbai, the security at Island City Center is equipped with modern technology safety systems, security command center, smart cards, RFID, and CCTV for 24x7 surveillance.
Eco-Friendly Practices within the Complex
Apart from presenting 3 and 4 BHK luxury apartments; this property in Dadar East has also attested to eco-friendly practices as ONE ICC and TWO ICC Mumbai have been designed with Gold LEED certification.
Some prominent features within the complex include:
Rainwater harvesting
Sewage treatment plan
Efficient solid waste management system
Motion sensor-driven lighting in common areas.
Soil conservation and use of fly ash during construction.
"The best way to predict the future is to create it" ~ Island City Center has set an example for luxury projects in Mumbai as being future-ready in the face of adversaries and adapting to advanced technology.